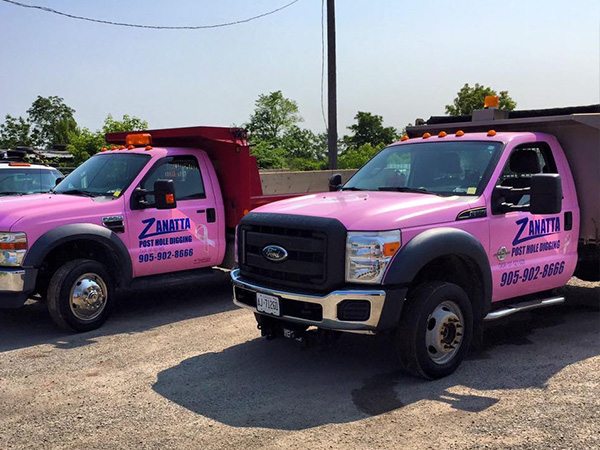 Using state-of-the-art drilling machines, Zanatta Post Hole Digging Inc has two fully equipped crews in the Golden Horseshoe area for reliable posthole drilling for fences, decks, footings and more.
We can dig holes in 9, 12, 14, 16 and 24 inch diameters. This range of post hole sizes is greater than what many other companies normally can handle.
From average chain link fence holes to decorative fence posts and more, we can take on all your post hole needs.
Click Here to Call Today and Book Your Post Holes
Concrete Setting of Posts
They were so prompt and professional. I had two other companies NOT show or call after I had made a date with them (Master Posts and A Post Dug and Set).
Lorenzo and his crew helped me out of a huge jam.  Do yourself a favour and call Zanatta and forget about the others. I am going to recommend this company to anyone who tells me they are in need of posts set.
John David
I had Andrews crew come in yesterday to dig and install some posts, the service was excellent. They helped me make adjustments to my post layout for optimal positioning of my fence.
I would highly recommend this company and crew to anyone looking to have posts done for fences/decks etc.
They were fast, friendly and most of all professional, regardless of the scorching heat they were working in.  Would give 6 stars.
Ezhash
Highly Recommend
AMAZING WORK. I shopped aroud and they were the best price for our post holes to be dug and set. But not only that, the owner was very personable. Their service was very prompt. We had 3 neighbours use them and in about 3 hours he all 3 houses done. Their workers are very clean and professional. All the workers were very friendly. I would recommend them to everyone. You will not be disappointed!!!!
Delrossop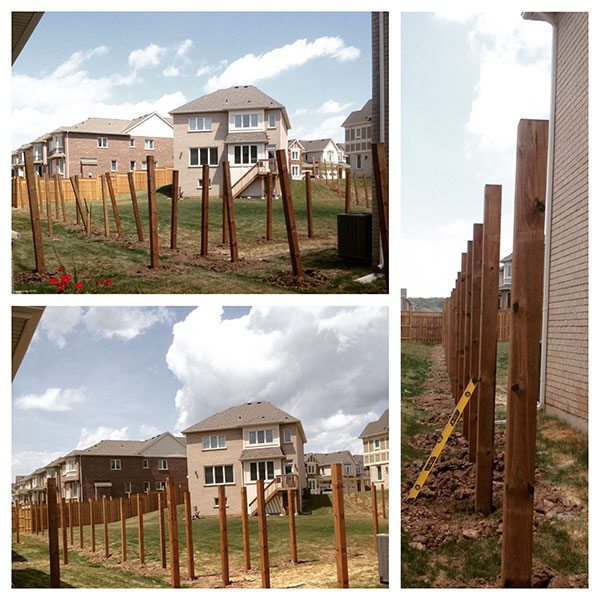 Professional Fence & Deck Builders Call Zanatta For Their Post Holes
DIY Homeowners Dream Service
We eliminate the most aggravating and time consuming aspects of your outdoor projects. Zanatta will have your post holes dug, aligned and set in no time. So that you can focus on the building of your deck and fence.
We Cleanup Competitors Disasters
As master post hole diggers, serving Southern Ontario since 2008, we can easily identify and correct problem areas of your outdoor project.